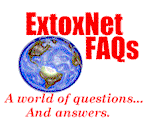 FOOD, NUTRITION & THE PREVENTION OF CANCER
---
YES, diet may be able to help prevent cancer! Recently, a major report summarizing research on diet and cancer around the world has been completed. This web page presents the dietary recommendations for cancer prevention, the science behind those recommendations, and some information on "how-to" implement these recommendations into your diet and lifestyle.
It has been estimated that up to one third of all cancers may be preventable by dietary changes. Although low levels of carcinogens (compounds which can cause cancer) have been identified in foods and drinks, they appear to contribute only slightly to the overall impact of diet on cancer risk. There are many ways in which diet and lifestyle appear to be able to prevent cancer. Diet composition and choice appear to have more influence on cancer than food additives, industrial chemicals, occupation, pollution, and other risk factors perceived by the public to be of greater concern. (Doll & Peto, 1981).
---
Learn details about the following topics:
v Background v Fourteen Recommendations for cancer prevention v Whole foods versus individual nutrients v Vegetables and fruits/Five-a-day or more v Cereals, legumes, roots, tubers and plantains/Seven-a-day or more v Meat and cancer risk v Fat and cancer risk v Alcohol and cancer risk v Food processing: Salt | Storage | Refrigeration | Additives, pesticides, and residues v Dietary supplements v Maintaining body weight/Body Mass Index v Physical activity and cancer risk v Tobacco v Definition of terms describing the scientific evidence vVitamins vMinerals v Phytochemicals
---
Extoxnet FAQs - The Development of Cancer
---
---
Prepared in 1998 by Bernadene Magnuson, Ph.D.
University of Idaho, Dept. of Food Science and Toxicology - EXTOXNET FAQ Team.